The 10 Best Things to Do in Amsterdam & Important Travel Tips
April 23, 2020
Amsterdam is the capital of Netherlands and is known for its iconic canal system and narrow houses with gabled facades.  It is currently the busiest and largest city in the country with a list of world class attractions. I previously stayed in the Netherlands for 6 months and I'll be sharing with you the top things you must see and do while you're there.

Transportation | How to get around Amsterdam & How to get from Amsterdam from Schiphol Airport



Option 1: Use their Public Transportation (best option)
Amsterdam is a very well connected city and you can easily get around with the use of their metros, trams, ferries, trains and buses. Here are the 4 transportation cards you can considered getting for your trip:

Option A: For the museum-lover:
I amsterdam City Card: Free entrance to the city's top 70 attractions & museums + city-wide public transportation on trams, metros and buses in Amsterdam city + a boat cruise over the canals

Option B: For those who just need transport within Amsterdam city:
GVB* Day Passes: City-wide public transportation on trams, metros and buses in Amsterdam city
*GVB is a public transport company in Amsterdam City

Option C: For those who plan to travel out of Amsterdam to other cities in the Netherlands:
Amsterdam & Region Train Travel Ticket: 1,2 or 3 day passes on all public transport operated by GVB, Connexxion, EBS and NS.

Option D: For those that need train tickets from Schiphol Airport and transport within Amsterdam city:
Amsterdam Travel Ticket: 1,2 or 3 day passes. Includes return train travel between Schiphol and any station in Amsterdam; unlimited travel on all trams, buses, ferries and metros operated by GVB.

Take note that as of March 2018, the GVB no longer accepts cash on its buses, trams and ferries. As a tourist, you will most probably not have a bank card to pay with so make sure that you either buy an OV-chipkaart or one of the transportation cards stated above.
*An OV-chipkaart can be purchased at any train station. You simply top-up the card at the train station counter with cash.
Option 2: Renting a Bicycle
Another popular form of travel in Amsterdam is by bicycle rental. There are bicycle lanes everywhere so you don't have to worry too much about vehicle traffic in the city. Just make sure you follow the new bicycle rules set in place since 2019:

– You cannot hold a phone/electronic device while cycling
– Only cycle in a single file, no side by side riding is allowed
– Turn right at red traffic lights if there is a sign that reads "rechtsaf voor fietser vrij"
– Safe seats are a must for children under 8 years old
– Cyclists should pass each other on the left; and pass other vehicles on the right
– Cyclists must have a back and front light when cycling at night

However, cycling in Amsterdam can be stressful if you are unfamiliar with the routes. It might be difficult for one to look out for traffic and navigate at the same time. If you're looking to cycle in Netherlands, plan a day trip to either Zannse Schaans or Kinderjik Molen and rent a bicycle there. There will be much less traffic and you'd be able to take in all fresh air of the country side!
Option 3: Renting a Car
Renting and driving your own car is not recommended as parking in the city is expensive.

The Best Things to do in Amsterdam
The map below shows all the places of interest in Amsterdam. Indicated by the following circular icons:
– Pink Camera: Attractions (E.g. Museums, Shopping Squares, Landmarks)
– Purple Bed: Accommodation Choices
– Yellow Utensils: Local Delicacies
Click on each icon to find out more.

1. I Amsterdam
A selfie with the I Amsterdam sign is a basic when it comes to travellers in the Netherlands. You can find the sign situated right outside of the Schiphol Airport or at the back of Rijksmuseum.

The one at Schiphol Airport is a lot less crowded than the one at Rijksmuseum. This is simply because the one at Rijksmuseum has a nicer backdrop. You can always go in the wee hours of the morning if you don't want your picture to be photo-bombed like mine.

2. Go Ice Skating in Winter
If you're in Amsterdam during Winter, go ice-skating in the outdoor ring that has been set up right in font of the I Amsterdam sign at Rijksmuseum! Simply rent a pair of ice-skating shoes for €5 and you're good to go.

3. Amsterdam Centraal Station
The Amsterdam Centraal Station is the largest railway station in the Netherlands. It features a gothic, renaissance revival station building and a cast iron platform roof spanning up to 40 metres. The facade of the building is so intricate and eye-catching that simply can't be missed during your trip.

4. Visit the Red Light District
De Wallen is the most well-known red light district in Amsterdam. It consists of alleys that contain hundreds of cabins rented by prostitudes who offer sexual services from behind a window.
Women start to appear from behind the windows in the early afternoon and the busiest time time is from 11pm onwards. The street is bustling with tourists and other shoppers from the evening onwards. There are rows of sex shops lined by the main canal as well. You can book an Amsterdam Red Light District Walking Tour if you'd prefer someone to show you around the area.
It was an interesting experience to witness people "window shopping" along the street. Many tourists flock to this area as well to get of glimpse of of the workings of the sex industry in the Netherlands. However, take note that you are not allowed to take pictures of the prostitudes.

5. Eat Dutch Street Food
Walk along the streets of Amsterdam and you are sure to come across some of their famous local delicacies!
a. Thick and Crispy Fries
You will definitely come across people holding a cone of fries with a kind of thick sauce or beef decorated all over the top. Fries in the Netherlands always comes with a wide variety of toppings for you to choose from which taste delicious. Here are some of the shops in Amsterdam you can try it at:
Vlaams Friteshuis Vleminckx
Manneken Pis
Par Hasard
Freddy Fryday
b. Herrings
The Dutch herring is hugely popular in Amsterdam. The fish is frequently eaten together with raw onions and is a common street snack in the country. Usually, you will easily pass by a stall selling some but if you're unable to spot one, just head to either of these stalls: Frens Haringhandel or Bolendammer Haringhandel.
c. Dutch Pancakes (Poffertjes)
Poffertjes are mini Dutch pancakes served with powdered sugar and butter. It's a delicious dessert if you're craving for something sweet and it's easy to eat these bite-sized treats while standing by the streets.
De Vier Pilaren
Café De Prins
Poffertjes Albert Cuyp

6. Visit World-Class Museums
Amsterdam is home to several world-famous museums and probably one of the most popular tourist activity in the city. You can consider getting a Digital Holland Pass for access to over 100 of Holland's most popular attractions and museums. The pass is valid for 1 month so that you can enjoy flexibility in your itinerary.
Take note that to avoid the long queues at Anne Frank House, it is recommended that you buy your ticket online in advance at their official website here. If you have the I Amsterdam City Card, make sure you also book a slot online. During summer, the museum queue can stretch up to 2.5 hours.

From 9am to 3.30pm, the museum only allows people with a pre-booked ticket to enter. From 3.30pm till 5.30pm is when anyone can queue to enter but this is when the waiting lines start to get very long. 7pm to 8pm onwards is when the queue starts to disappear so you can consider getting in at this timing as well.

7. Enter the Heineken Experience
Discover the birth place of Heineken and find out how some of the world's best quality beer is brewed and bottled at the Heineken Brewery in Amsterdam. In the factory, you'd be able to learn about the history of Heineken, draft your own beer and go on a tasting session. It's a fun and interactive way to learn about its makings!

Entrance Fee: €18 (or book online for fast-track tickets)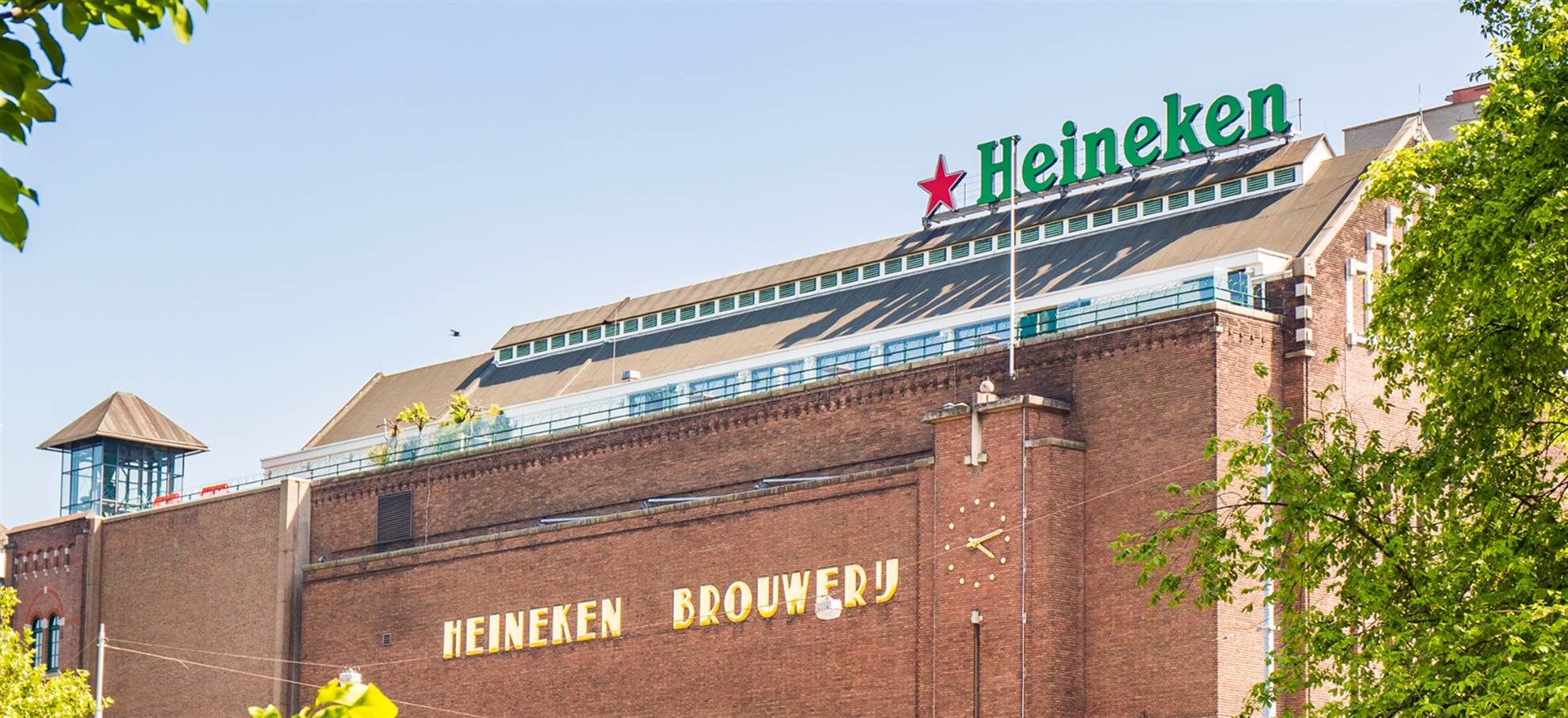 8. Take a Canal Cruise
Float down the Herengracht, Keizersgracht and Prinsengracht, the most famous canals in Amsterdam as you pass under many of the beautiful bridges that cross the waterways in Amsterdam. There's no better way to complete your experience in Amsterdam than to book a canal cruise to sightsee some of their popular landmarks.

9. The National Monument at Dam Square (+Shopping Streets)
Dam Square in Amsterdam consists of notable buildings and frequent events make it one of the most well-known and important locations in the city and the country. The national Monument sits in the center of the square, it was built in remembrance of the WWII Casualties. Extending from the Dam Square, there are a total of 9 shopping streets for you to get your retail therapy fix.

10. Take Day Trips out of Amsterdam City
This is probably the most exciting part of visiting the Netherlands for me. Get away from all the hustle and bustle of Amsterdam city and take a train out to one of the following places:
Cities:
– Leiden
– The Hague
– Brussels, Belgium
Windmills & Countryside:
– Zannse Schanns
– Kinderdijk
– Castle De Haar
Check out my article – 6 Best Day Trips from Amsterdam – to find out more about each of these places!

Where to Stay in Amsterdam?
The most convenient place to stay at in Amsterdam would be at the city center. Accommodation located here tends to be more expensive due to its centrality. Here is a list of affordable & comfortable accommodations which are also conveniently located that you can consider for your trip:
Rijksmuseum: Hotel Aalders and Stayokay Amsterdam Vondelpark
Dam Square (Shopping area): Prinsenhof Suite and Hotel The Exchange
Amsterdam Centraal Train Station: Hotel Royal Taste and Rho Hotel

My Recommended Travel Itinerary
Plan your travel to spend at least 3 full days in the Netherlands! You can tour Amsterdam within 1 day if you are not planning to visit the museums (I am not a museum-goer). Reserve one day for a day trip to the town of Leiden (trust me, it's so picturesque) and one day to see the windmills at either Zannse Schanns or Kinderjik Molen!

Weather | Best time to visit Amsterdam
Similar to most other European countries, the best time to visit Netherlands is during Spring (April to May) and Autumn (September to November). During these periods, the weather is comfortable and the city is not overcrowded due to any holidays season. Avoid July and August, which is their peak summer months and it gets crowded.

Mid-April to Mid-May is when Holland's bulb field burst with colour and the best time for you to visit their tulip fields.

Late October to mid-March is when the weather starts to get cold and wet. However, December is a great time to visit Amsterdam as well if you don't mind the cold and shorter daylight hours. The streets will be bustling with lovely Christmas Markets and there will be a huge ice-skating ring in front of the iconic iAmsterdam sign.

What is the currency used in Amsterdam, Netherlands?
The currency used in Netherlands is the Euro (€).

See my other related articles for Europe:
– 6 Best Day Trips from Amsterdam
– Best Things to do in Brussels, Belgium | A One-Day Itinerary for First-Time Travellers
– Travel Guide for a Perfect Day in Hallstatt, Austria
– 19 Best Things to do in London England | A Comprehensive Travel Guide
– The 18 Best Things to do in Paris, France | Important Travel Tips & Guide
You May Also Like
May 24, 2020
April 22, 2020